Sometimes they stopped eating to protest unclean drinking water. Other times they stopped eating because their comrades were placed in segregated housing. Still other times they stopped eating out of dissatisfaction with their access to the International Committee of the Red Cross (ICRC), their only source of connection to their families and the outside world.
Without any visibility beyond the walls of their prison, non-Afghan detainees that the US holds in almost complete secrecy in Afghanistan have engaged in hunger strikes, the Guardian has confirmed. The hunger strikes are reminiscent, on smaller scale, of those at Guantánamo Bay that seized the world's attention last year.
Confirmation of the strikes, from multiple sources as well as first-hand testimony of a former detainee, comes despite the US military refusing to disclose practically anything about the conditions of confinement for nearly 40 men held in a section of a prison, known as the Detention Facility in Parwan, on the outskirts of Bagram airfield.
While the US no longer detains Afghans at Bagram following a transfer of the prison, it continues to hold 38 non-Afghans there, most of them Pakistanis. Nearly 13 years after 9/11, they comprise the most secretive cohort of detainees still held by the US.
One Pakistani detainee, recently released from Bagram, said his and others' periodic hunger strikes were prompted by a lack of options.
"This was the way we could protest and get things done that we wanted. The Americans did not want to talk to us, they never sat with us around the table to discuss the problems with us," said Abdul Sattar, a 26-year-old preacher who spent about two and a half years locked in Bagram before his release in May.
"Most of the time they [the Americans] never listened. We had to eat something because we were too weak and wouldn't stay alive."
Sattar, who spoke by phone to the Guardian through a translator, said that he participated in five or six hunger strikes during his time at Bagram, refusing to take even a drink of water. When he was apprehended by US forces in Paktika Province for suspicion of carrying weapons in his car – which he strenuously denies – Sattar weighed 165 pounds. Now, he said, he weighs perhaps 110.
The strikes play for smaller stakes than their counterparts in Guantánamo, which aim attention to a policy of indefinite detention; some have lasted over a year. At Bagram, they last perhaps between seven days and two weeks and focus on specific grievances such as confiscated books or an inability to Skype the ICRC. Sattar said he was aware of at most one or two occasions in which a detainee was forcibly fed, a frequent occurrence at the height of the Guantánamo strikes.
But like the Guantánamo hunger strikes, Sattar and others said the Bagram protests were concerted, sometimes comprising "all" the non-Afghan detainees, and even Afghans. Sattar was held in a cell with as many as 30 non-Afghans, a convenient proximity for planning hunger strikes. The most recent confirmed hunger strike began in mid April and lasted approximately two weeks.
Detainees held out hope that word of their hunger strikes would pierce the layers of secrecy surrounding their confinement.
"We always had in mind that if someone from the media or someone would know that we're protesting inside on hunger strike, they would definitely help us and be our saviors and things would go better. Whenever we protested, people did know about it: the authorities and concerned governments like the Pakistani government or Arab governments who had citizens in Bagram," Sattar said.
In 2013, the revelation of hunger strikes at Guantánamo Bay, ultimately including two-thirds of the detainee population, sparked a global outrage. It restored widespread attention to Guantánamo and prompted Barack Obama to redouble his administration's thwarted and neglected efforts at closing the detention center.
Yet that hunger strike built upon years of international infamy associated with Guantánamo. Hunger strikers at Bagram start with the disadvantage of the prison being far less visible.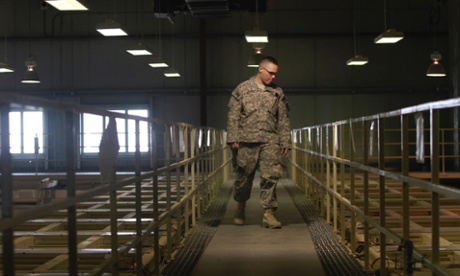 Unlike at Guantánamo, non-Afghan detainees at Bagram enjoy no recognized legal right to challenge their detention. They do not see lawyers. The human rights observers who shuttle to and from Guantánamo, munching on fried pickles at the Irish pub at the naval station, never shuttle to Bagram. Only the ICRC ever visits the detainees at Bagram and it insists on secrecy to ensure access.
Almost nothing about the residual non-Afghan population at Bagram is public. A military review board assesses the worthiness of their continued detention, similar to ones at Guantánamo. Releases, such as several that have occurred last fall and in May, occurred without fanfare, despite reducing the non-Afghan population by nearly half. While the Obama administration has not added to the Guantánamo population, it has added to the non-Afghan population at Bagram, in the aftermath of special-operations raids.
Even a report to Congress listing the names of the residual detainees, required under the last year's defense bill, is classified. The Guardian has learned the Pentagon is now preparing an unclassified version, although it is unclear when the public will see it.
"The fact that they are desperate enough to starve themselves indicates not only that they are suffering immensely," said Tina Foster of the International Justice Network, a human rights group, "but also that they hope people of conscience will call for an end to their plight."
While word of the Guantánamo hunger strikes migrated to Bagram, Sattar said the Bagram hunger strikes were not inspired by them.
US authorities would not comment on the Bagram hunger strikes, but indicated they viewed them as a means of non-violent protest and communication, and less of a serious threat to detainees' lives than their Guantánamo counterparts.
Yet multiple sources portrayed persistent and recurring hunger strikes as a feature that has matured in tandem with the indefinite incarceration of the non-Afghan population.
Amin al-Bakri, a Yemeni national apprehended in Thailand in 2002 and ultimately taken to Bagram, recently went on hunger strike to protest his continued detention after military review boards cleared him for release, according to his lawyer, Ramzi Kassem, a law professor at the City University of New York where he and his students represent Bakri.
Yet the extreme secrecy surrounding Bakri and his fellow non-Afghan detainees at Bagram has prevented Kassem from accumulating current and complete facts about his client. The military is "a complete wall to us in this regard" and does not permit lawyers to speak privately with their Bagram clients, prompting Kassem to gather even the most basic information about Bakri from family members and other witnesses.
Asked how often Bakri has gone on hunger strike, Kassem replied, "I just know more than once."
One political similarity with their Guantánamo counterparts is on display in Congress. On the rare occasions when the non-Afghans detained at Bagram receive the attention of US lawmakers, it is to create controversy around their occasional release.
During a hearing last week with the general tapped to lead the Afghanistan war, Georgia's Saxby Chambliss, the senior Republican on the Senate intelligence committee, referred to the non-Afghan detainees as "hardcore combatants" and "enemies of the United States".
"Something took place over there recently that gives me a little bit of concern, and that is the release of about a dozen individuals from the prison at Parwan," Chambliss intoned, saying "all" of the residual detainees "are pretty hardcore enemy combatants".
Sattar was among those detainees.
"Most of us were just traders and people who went for recreational purposes, because some areas of Afghanistan are cooler and beautiful, and they used to go to Afghanistan with their families to spend summers," he said.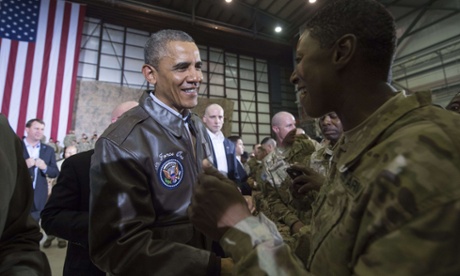 The chief prosecutor of the military commissions is considering war crimes charges against at least one of the Bagram non-Afghans, a Russian known as Irek Hamidullan, which would result in Hamidullan far greater legal protections than he currently enjoys.
Nor does leaving Bagram necessarily yield freedom. A Pakistani human rights organization, the Justice Project Pakistan – which facilitated the Guardian's interview with Sattar – announced an earlier release of six Pakistani detainees in November. Only the release from Bagram did not lead to freedom: instead, Pakistani authorities continued to hold them "illegally … at an undisclosed location, with no access to their families or their lawyers".
It is unknown if the Bagram detainees on strike are fed through tubes, a process called enteral feeding used at Guantánamo Bay, which the Pentagon has described as official procedure beyond Guantánamo and which a federal judge has described as "painful, humiliating and degrading".
Sattar knew of at most one or two force-feedings from the hunger strikes – a Pakistani believed to still be at Bagram, Fazal Kareem, underwent one, he said – and said they occurred in extreme cases. But since they occurred in the infirmary, out of his sight, he did not personally know how the feeding was administered, beyond saying he heard they were fed through tubes.
Nato's International Security Assistance Force in Afghanistan and its Task Force 435, responsible for detentions, deferred comment to the Pentagon, which would not respond to specific questions from the Guardian about the detainees, the hunger strikes or the measures the US takes to confront them.
"As a matter of long-standing practice, we do not discuss the detainees in other than the most general terms. Our mission is to humanely safeguard the Law of War detainees in our charge," said Lt Col Todd Breasseale, the Pentagon's chief detentions spokesman, who recently retired.
Sattar said he was not physically abused at Bagram. He said he experienced verbal abuse and "mental torture" on the part of guards who would attempt to convince detainees they were seeing things.
"Once I asked a guard who was on duty to pass me my sandals, which were a little further away from the bars. He start accusing me and saying 'What sandals, I don't see any sandals.' They used to pretend that we were crazy," he said.
But he said that upon his October 2011 capture in Paktika, he was placed in a "3ft-by-3ft" space, leading him to make a false confession that prompted his Bagram stint.
"I told them, fine, whatever you say is true, just get me out of this place," he said.
Sattar said he did not think all Americans were bad people. He specifically cited a minority of American guards at Bagram whom he said were kind to him and the other non-Afghans. He had access to a higher quality of food shortly before his May release – even if he did not avail himself of it for two weeks.
"If they treat them well and give them all the things they need, they won't go on hunger strike," Sattar said. "But if they don't give them their basic rights and basic needs, they will definitely go on hunger strike, because this is the only way they can register their protest and try to make things better for them."