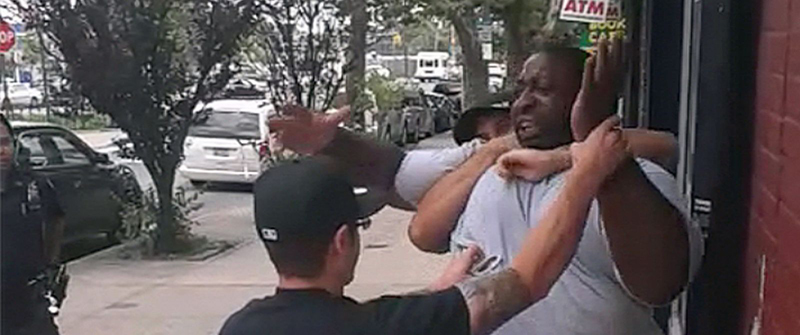 A cell phone video image showing police officers placing Eric Garner in a prohibited choke-hold; Staten Island, New York City, July 2014.
_______________
Like the movements against lynching, state-sanctioned segregation and the death penalty before it, today's movement is part of a centuries-long struggle for racial justice.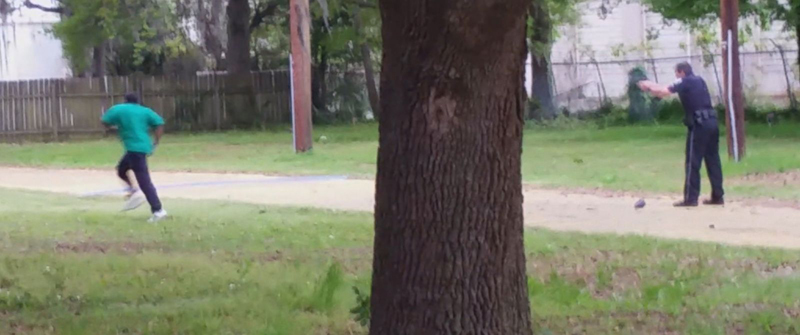 A cell phone video image showing Police Officer Michael Slager firing at Walter Scott; North Charleston, South Carolina, April 2015.
_______________
… though the risks police face are real, their training causes them to systematically overestimate them.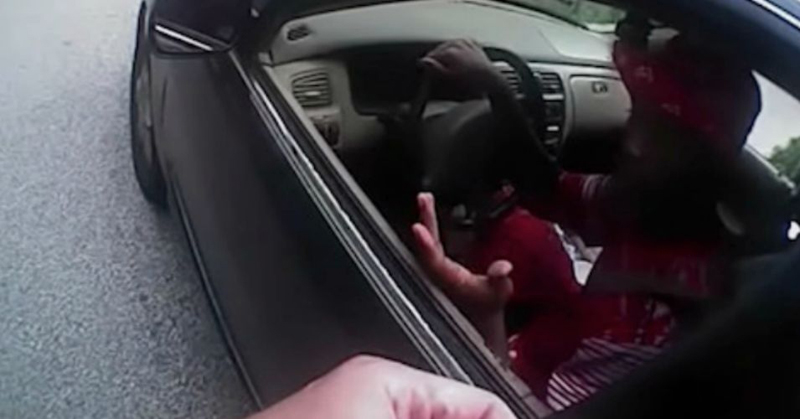 Police video image showing Samuel DuBose during a traffic stop in which he was shot by Police Officer Ray Tensing; Cincinnati, Ohio, July 2015.
_______________
… the United Sates should follow the lead of Germany and other countries where every bullet fired by the police is recorded.
Graphic map driven by data complied by the group Mapping Police Violence | Map by Samuel Sinyangwe.
_______________
Beginning in the 1970s, the United States embarked upon a strange social experiment … never tried in any other democratic country: to confine vast segments of its population to prisons and jails.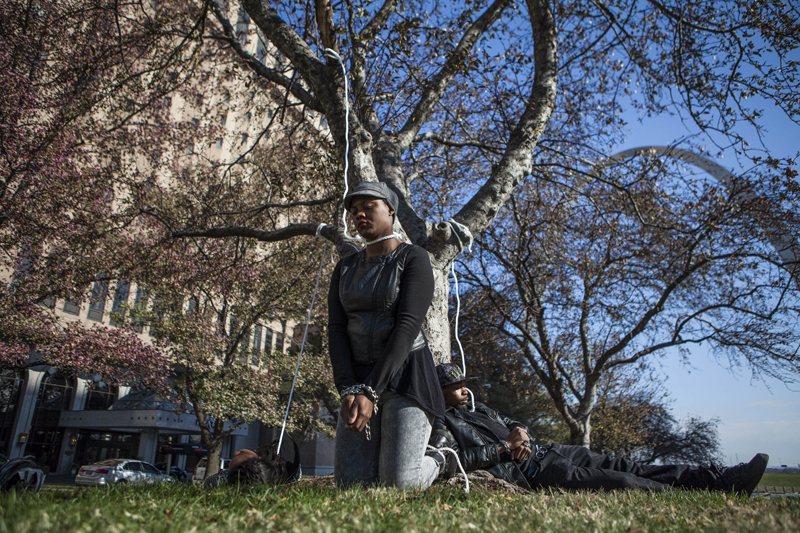 Protesters depict a lynching scene during demonstrations in Ferguson, Missouri following the death of Michael Brown by Police Officer Darren Wilson. | Photo by Samuel Corum/Anadolu Agency/Getty Images
_______________
With the lynching of African-Americans increasingly defined as a source of national shame, it gradually declined.
Extra-judicial killings by the police … now number more than four times the number of people lynched or executed by capital punishment in the worst of years.